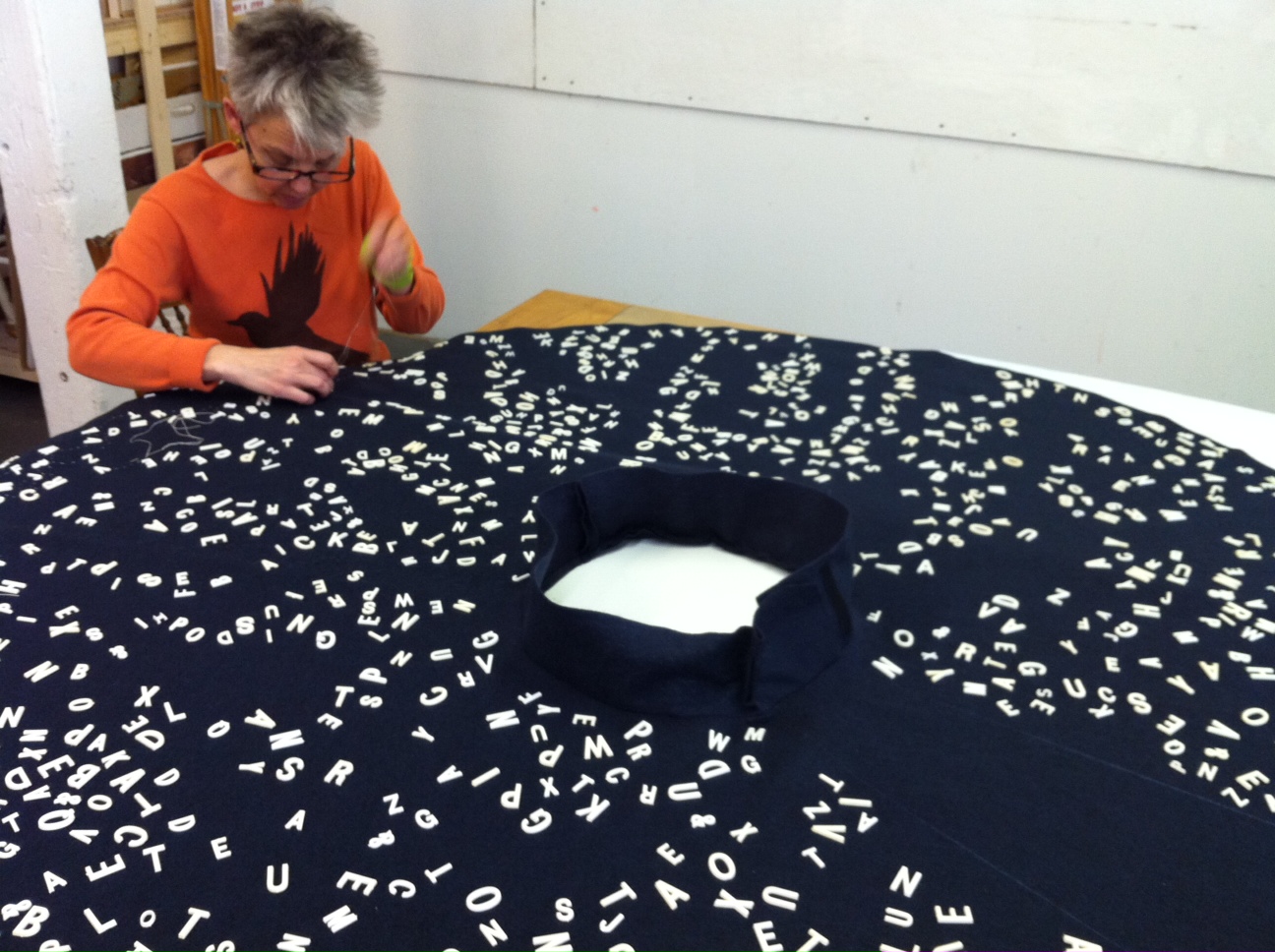 All images on this site are copyright of Crystal Cawley. Do not use without permission.
Photography by Jay York, except for the images on this page, both by David Wolfe.
Site design by Talley-O Design
www.talley-o.com
Crystal Cawley is an artist who works with paper, textiles, collected objects, and re-purposed materials. Her work explores ideas of identity, time, and loss, and draws on various traditional skills like embroidery and letterpress printing. She prints at Wolfe Editions in Portland, Maine, a picturesque small city where she has her studio and walks every day. Crystal is also an artist member of Pickwick Independent Press, a bustling print collective above SPACE arts center in downtown Portland. She welcomes thoughtful questions and perceptive comments from persons interested in hearing more about her work as artist and teacher.