I have no talent for certainty.
book with outfits (autobiography)
Book with Outfits (Autobiography) is a small book with clothes made from fabric scraps, vintage household linens, or knitted from leftover yarn, housed in a handmade trunk with drawers and cubbies for the book, its clothes, and accessories. It honors the memory of my two grandmothers who encouraged my interest in sewing and knitting.
catalog
Artist book collaboration with sculptor Jill Dalton: letterpress, collage, embroidery, collected detritus from our two studios
Mourning Pins
One-of-a-kind artist's book: paper, silk, transfer printing, dressmaker's pins, embroidery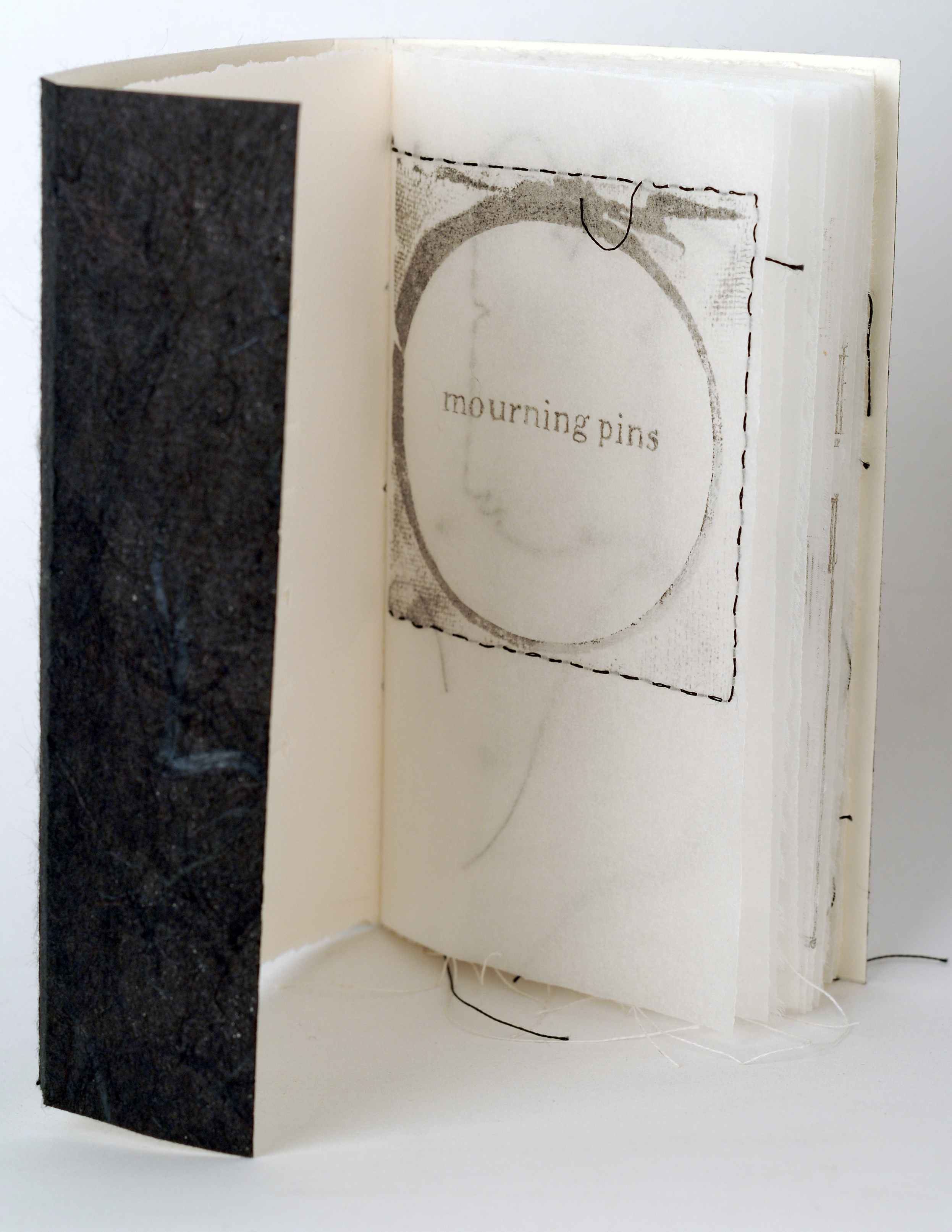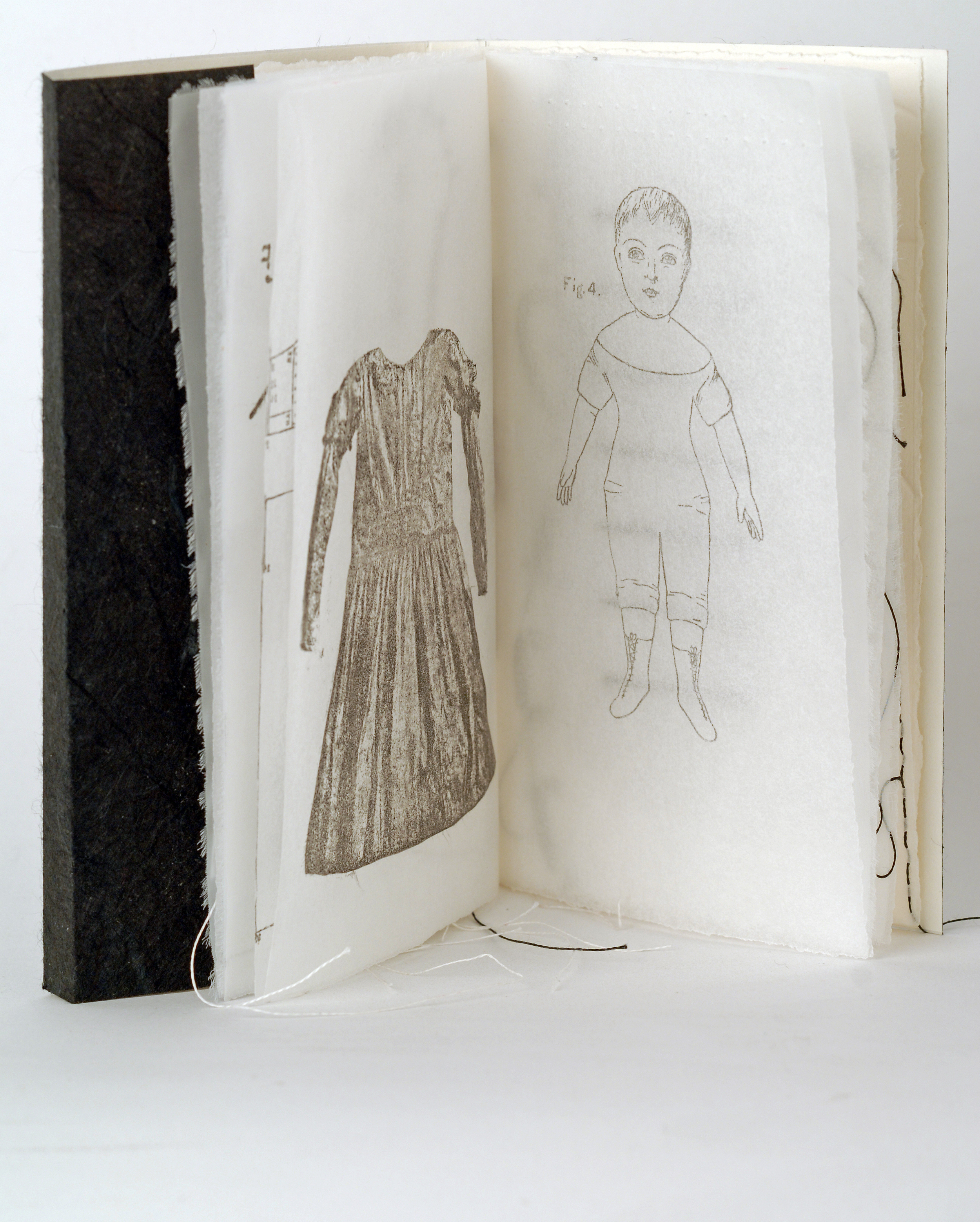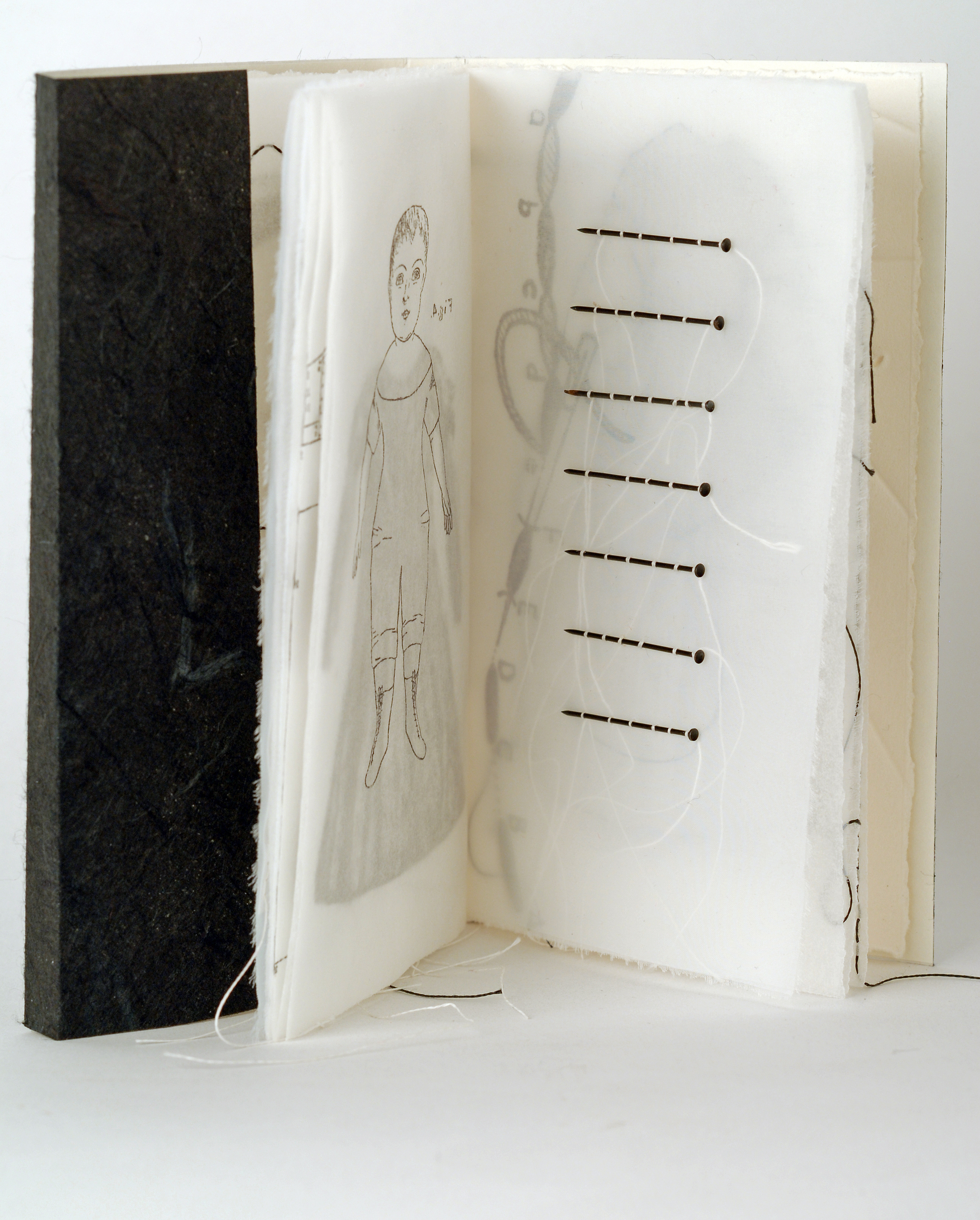 Vague Idea Vestment for Elizabeth Hawes
Felt, strips of handmade paper, jigsaw puzzle pieces, embroidery