Everything can be inspiring if you are curious about it.
Library: Theme and Variations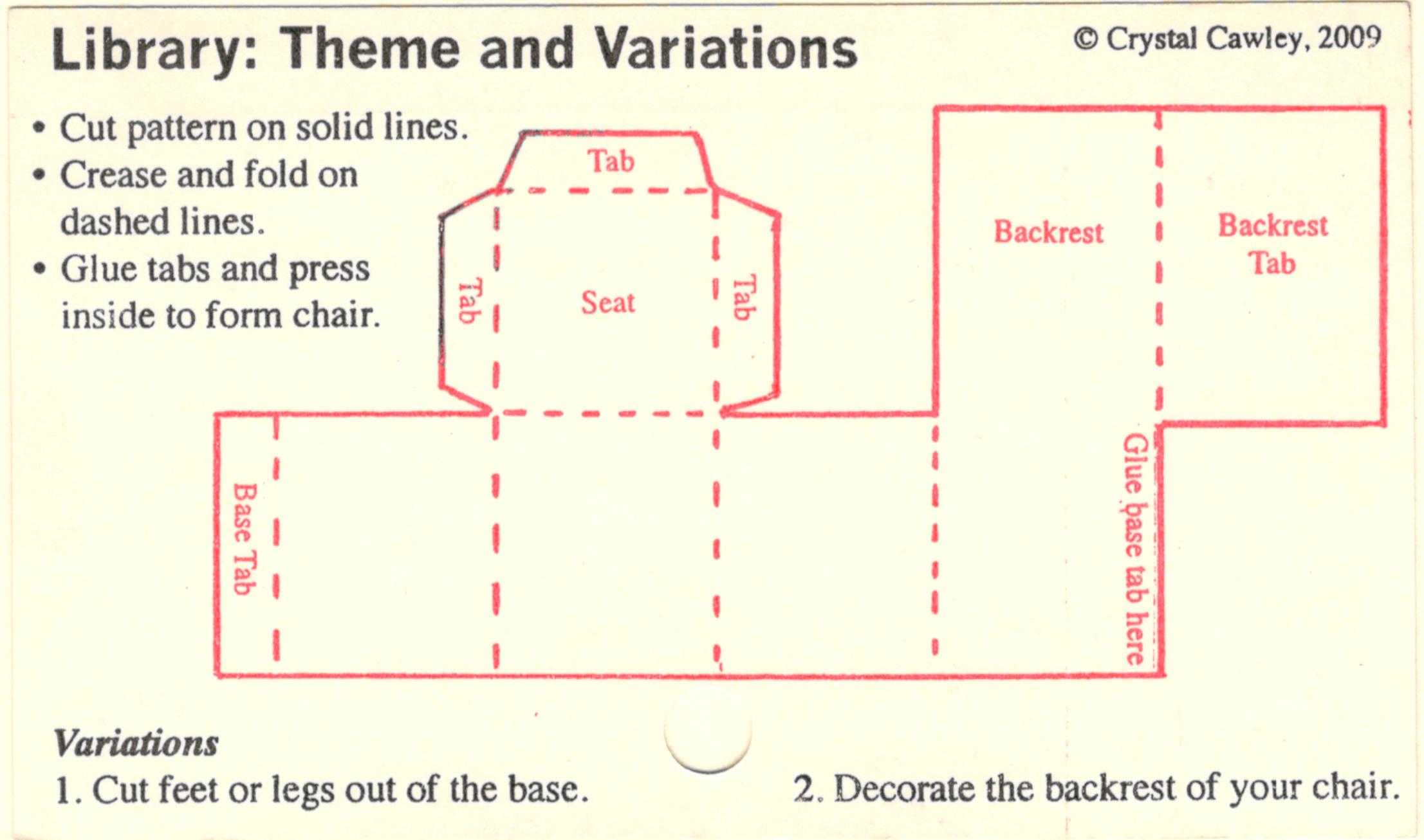 Library: Theme and Variations was produced for an exhibition at Art House in Atlanta, Georgia. I silk-screened the chair pattern on the backs of discarded library catalog cards, with instructions for cutting out and assembling and embellishing the chairs. I distributed hundreds of them, starting at the exhibition and for a year or so after—there are only 51 chairs in my collection, all the others are somewhere else.
All-Stars, linoleum reduction print • Incorrect Shape, linoleum print • Rain Boots, packing tape with embellishments
Shift
Steel wire, die-cut library cards, crochet cotton
IDO Shoes
Various papers, letterpress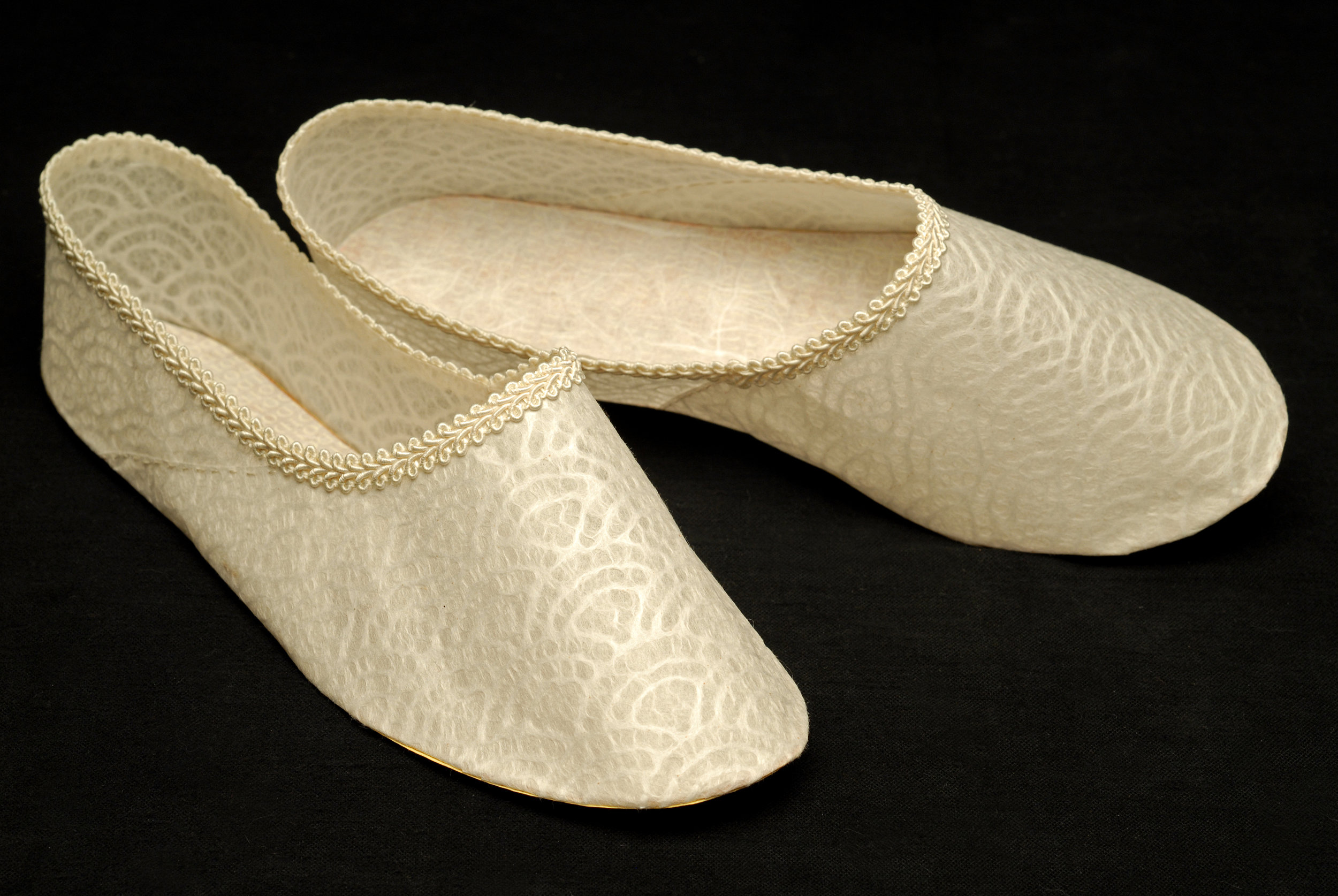 I made the IDO Shoes for an exhibition at the Peabody Historical Society and Museum in Peabody, MA, for which contemporary artists created pieces based on objects in the PHS collection. The IDO Shoes were inspired by a pair of antique leather wedding slippers.
Lamellar Apron
Letterpress on shirt board, yarn, jumbo rick rack, tulle